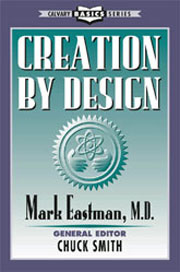 twft.com
Creation By Design
Regular price
$4.24
Sale price
$4.99
Unit price
per
SKU: 9780936728681
In the 21st Century, Darwinian evolutionary thoughts have come to dominate the educational and media establishments in the United States and the West.
Ironically, in the last half of the 20th Century new discoveries in biology, information sciences, chemistry and physics now reveal that Darwin's theory is scientifically untenable.
In the book, Creation by Design, Mark Eastman examines this evidence and suggests an alternative-that we are made by design!
---