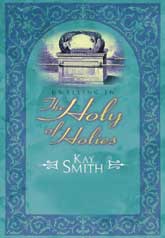 twft.com
Dwelling In The Holy Of Holies Study Guide Booklet
Regular price
$3.39
Sale price
$3.99
Unit price
per
SKU: 9781931713382
This printed study guide is for personal devotion or a home Bible study.
It goes alongside the CD Pack/MP3 Dwelling in the Holy of Holies.
This study was designed to draw you closer to the Lord, to help you understand your relationship with Him, and to bring you into that place where you were created to dwell?the Holy of Holies.
16 Pages
---