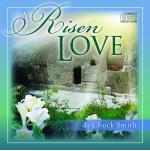 twft.org
A Risen Love - CD
Regular price
$2.54
Sale price
$2.99
Unit price
per
SKU: 828147644020
You can say, "Lord, my life is in your hands." Or you can hold back and say, "Well, Lord, you can have an hour every Sunday." You've been bought with a price; therefore glorify God in your body and your spirit which are God's" (1 Corinthians 6:19-20). Clearly weigh the evidence before you make your decision—a decision that has such a tremendous impact on your immediate and eternal future. Jesus' decision was life through death, culminating in the resurrection.You too can have life through death—Jesus' death and resurrection!
Join Pastor Chuck as he teaches a life-changing Bible study on the death and resurrection of Jesus Christ. Witness this Easter easily and inexpensively. Add the Gospel to a greeting card or gift as a great witnessing tool to give to family and friends.
CD includes 2 studies by Pastor Chuck Smith and a closing song sung by Jim White.
---